Welcome to the Duke Nukem Wiki's Duke Nukem II portal!
Duke Nukem enemies, episodes and more!
Population Range: 100, 000 - 250, 000

Duke Nukem Portals
Content
About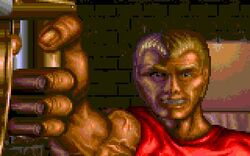 Duke Nukem II is a sidescroller developed by 3D Realms and is the second game in the Duke Nukem series. Duke Nukem is abducted by the Rigelatins while on a talk show so that they can use is brain to power their doomsday device. Instead, Duke breaks free of his prison and wrecks the Rigelatins' plans and the planet they are stationed on. read more...
Featured Video
None! Add a video!
Featured Picture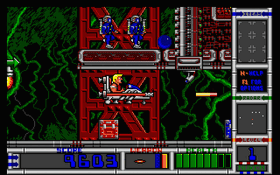 Ad blocker interference detected!
Wikia is a free-to-use site that makes money from advertising. We have a modified experience for viewers using ad blockers

Wikia is not accessible if you've made further modifications. Remove the custom ad blocker rule(s) and the page will load as expected.